faq:email:mail_setup_android_2018
Email Setup Guide for Android Phones (IMAP)
To setup an email account on your Mac Mail, please follow the steps below.

Example:
Email address: demo1@lookafter.com

1. Open the mail application on your Android phone.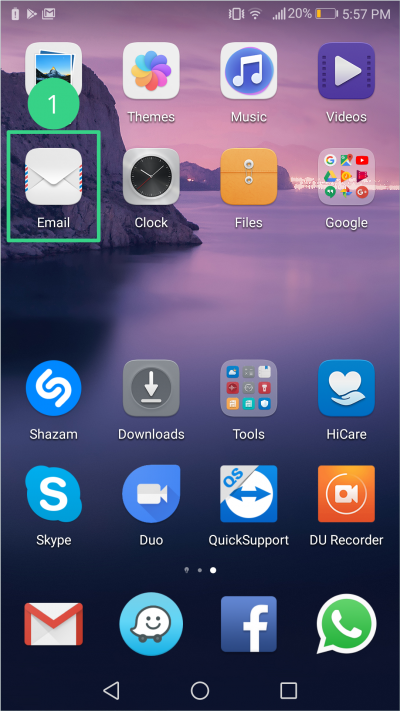 2. If you are setting up email for the first time, you'll see the screen like below. Click Others to proceed.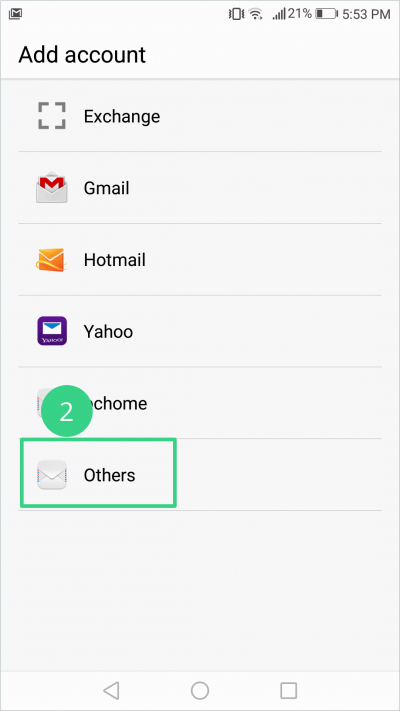 3. Then, enter your email address and password into the given field, and click SIGN IN.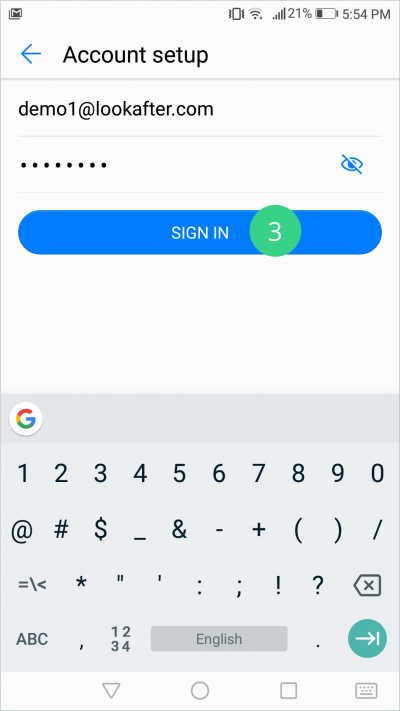 4. On the next screen, choose IMAP.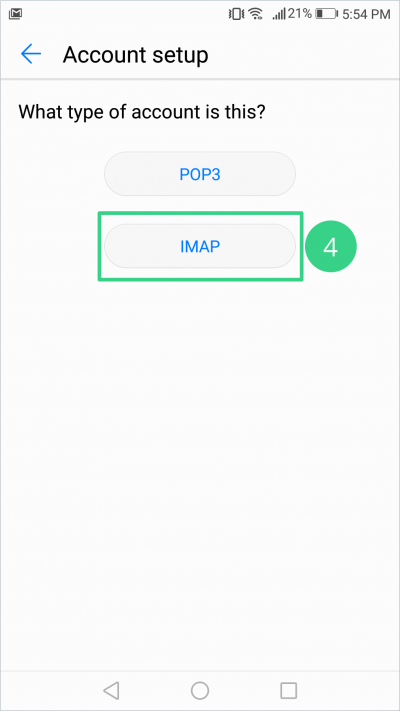 5. Then, make sure you enter mail.yourdomain.com into the "Server" field, and 143 for "Port". Click NEXT.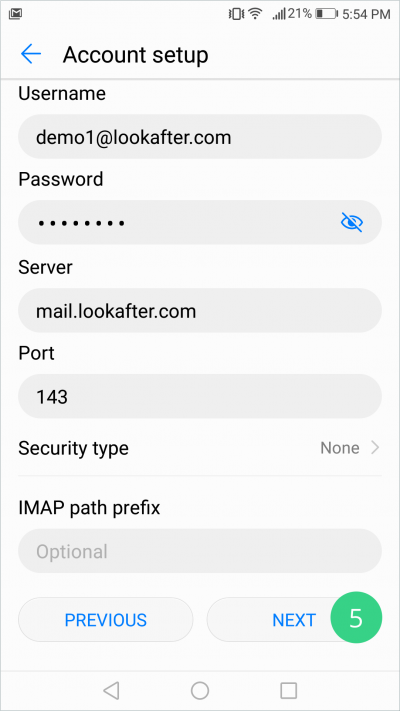 6. On this screen, make sure the "SMTP Server" is mail.yourdomain.com, and the "Port" is 587. Click NEXT.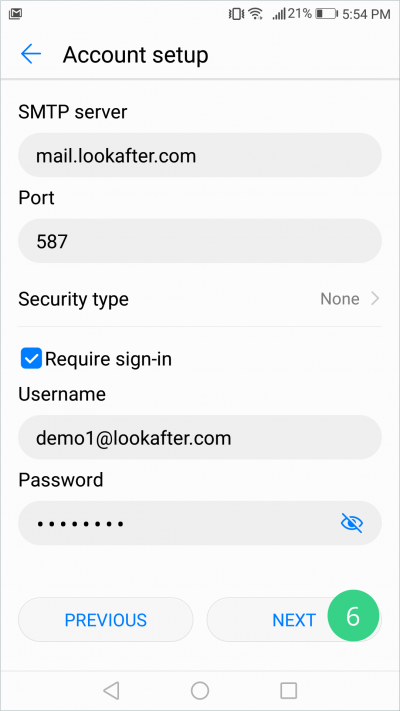 7. Finally, select the sync frequency and other options. Once done, click NEXT to finish your setup.