faq:administrator:setup_group_mail_fwd
Set Up Email Forwarding from Mail Group
You can choose to forward all emails intended to a mail group to another email address. To do so:
1. Login as a voadmin or an Avomaster.
2. Go to Profile > Admin.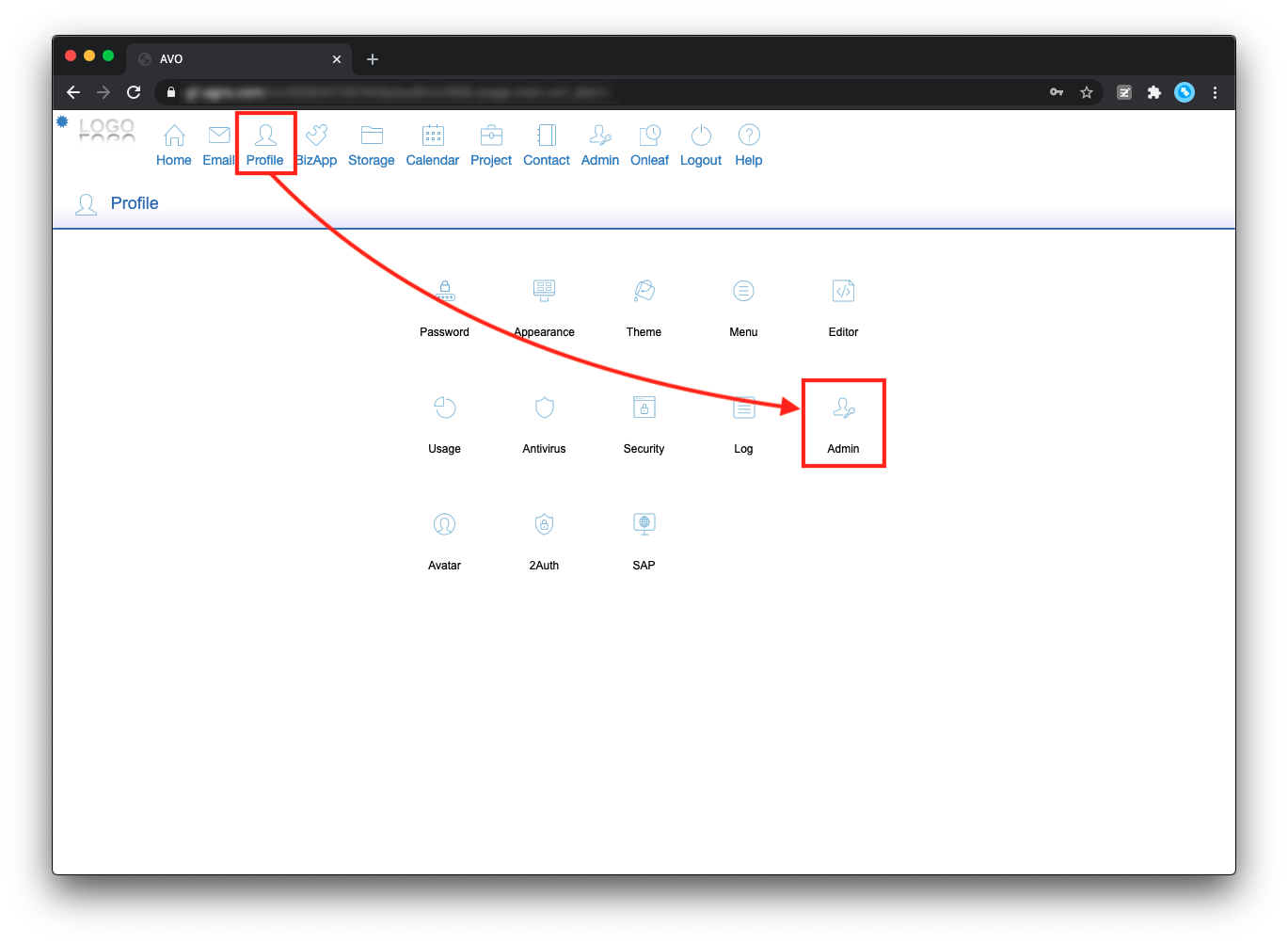 3. Select Group at the left menu, and click on the mail group.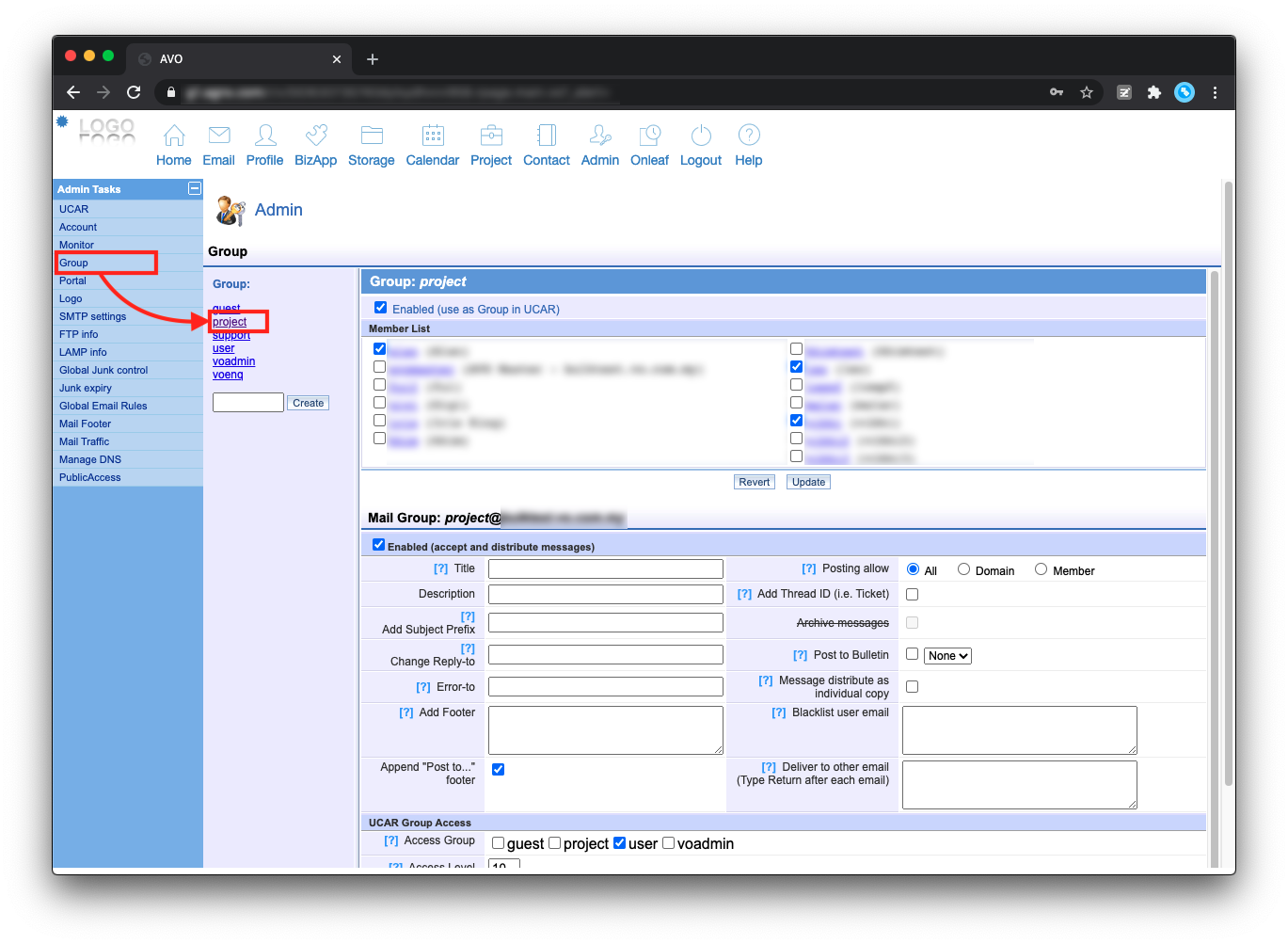 4. Then, enter the email address (which will be receiving the forwarded mails) into the "Deliver to other email" field.
5. Click Update to save the changes.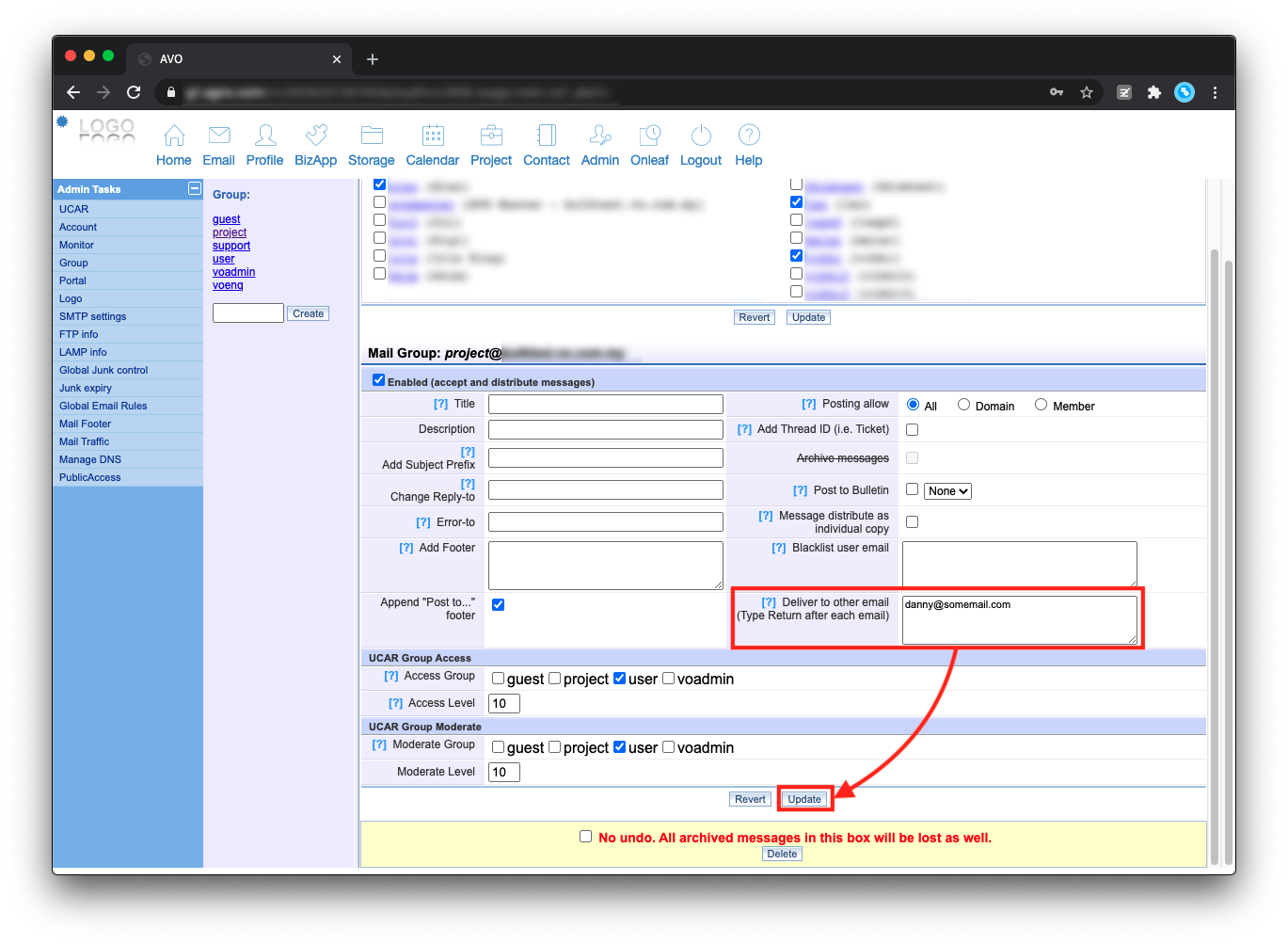 NOTES:
faq/administrator/setup_group_mail_fwd.txt · Last modified: 2021/01/27 17:07 by vikki