faq:email:email:why_am_i_receiving_email_quarantined_reminder
Why am I receiving email quarantined reminder?
If you received email such as below: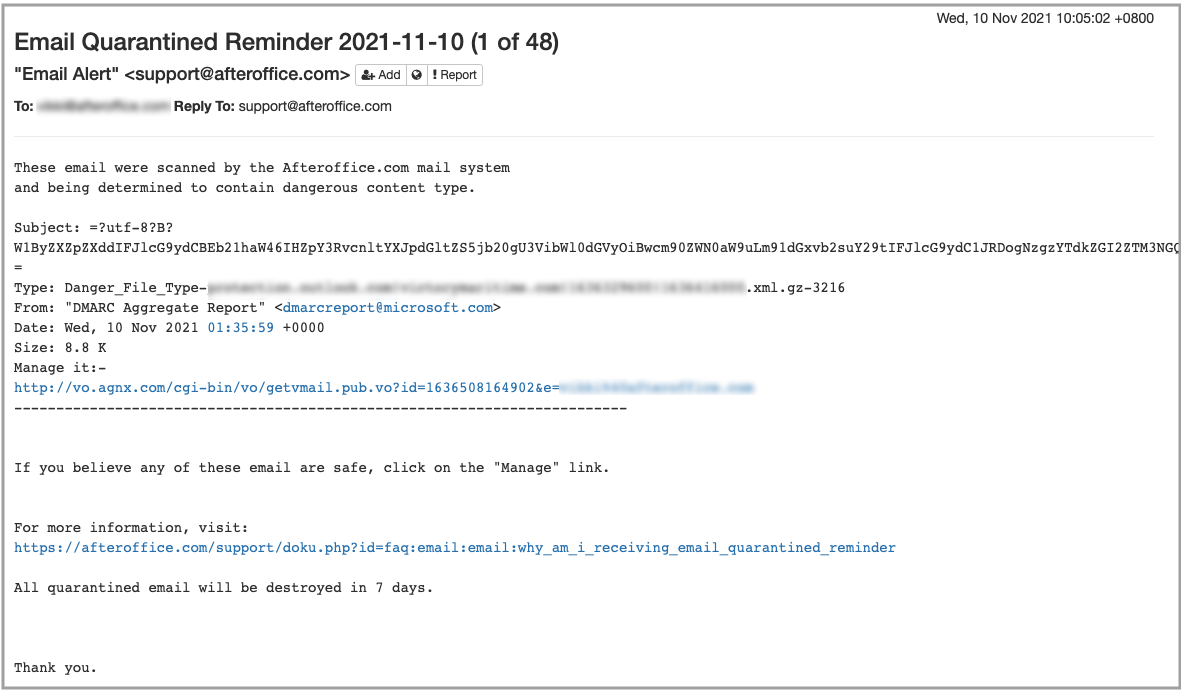 Do not worry. Basically this email was sent by AfterOffice mail system when it found attachment of the email contains computer virus or other form of dangerous files. The email has been saved at a separate location.

The objective of this email reminder is to inform you that you have been kept safe by our system. If you want to view more details about the quarantined mail, you can click on the link below "Manage it", and you will see the following screen.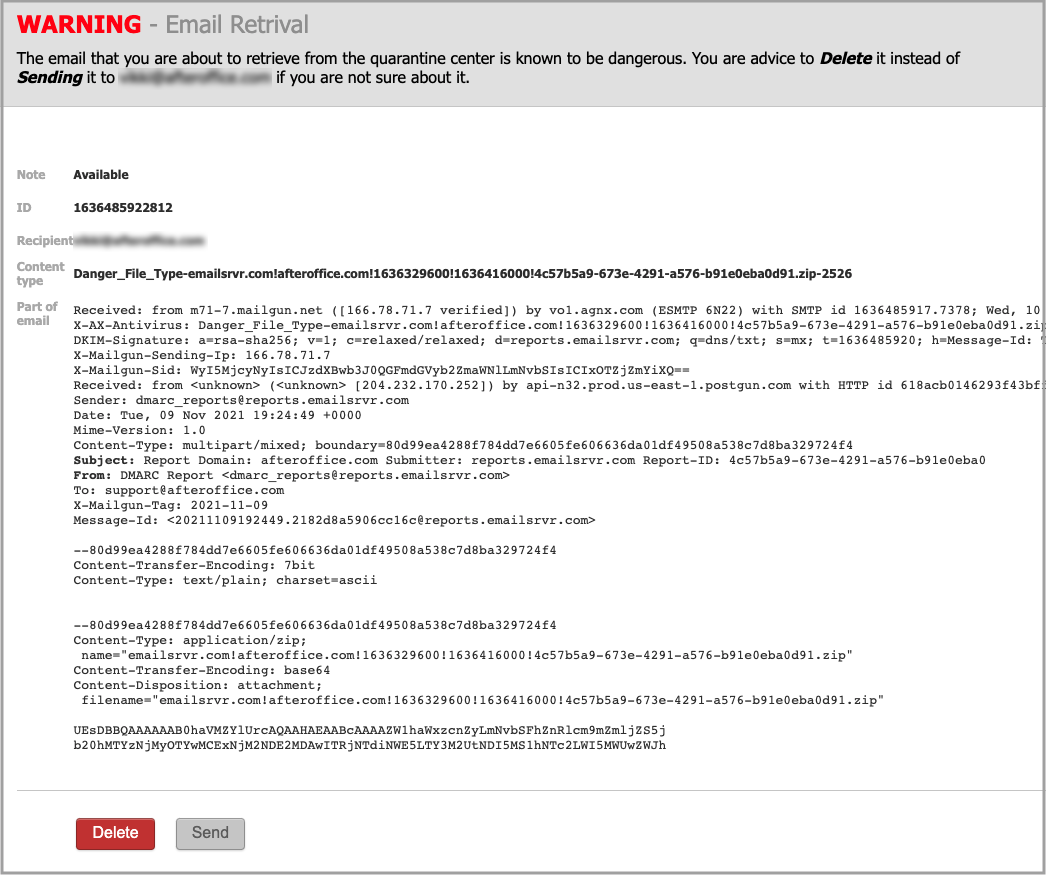 In the case you are sure that the email is legitimate, you may ask the system to re-deliver the email to you by clicking on the [Send] button. Otherwise, you can safely ignore the quarantined mail as it will be destroyed in 7 days.
faq/email/email/why_am_i_receiving_email_quarantined_reminder.txt · Last modified: 2021/11/10 11:27 by vikki