faq:email:how_do_i_delete_more_than_1_message_at_a_time
How do I delete more than 1 message at a time?
At some point, folders in your webmail will be filled with too much email to a point where you've already reach or exceeded your maximum allocated email space. With mails regarding customer inquiry and business opportunities constantly landing in your inbox, its just a matter of time before you take the initiative to start to clean up your mail folders.
Referring to the image below :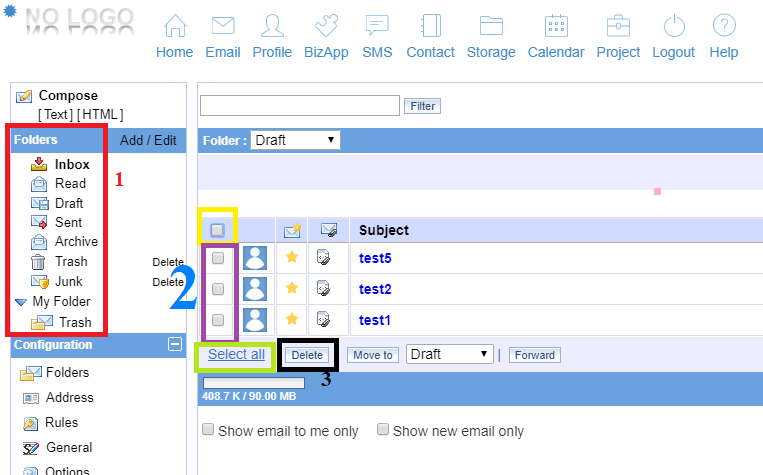 1. From the Email page, select any folder in which you intend to clean up.
2. This part covers "three" ways to select mails to be deleted. Select the :

3. After deciding which option to pick and the respective mails have been selected, simply press the "Delete" .
Side note: Mails that are deleted on your webmail folder(besides Trash) will reside in the Trash folder, until you manually remove them from Trash or sign out of your account.
faq/email/how_do_i_delete_more_than_1_message_at_a_time.txt · Last modified: 2020/01/09 12:49 by ziyu