faq:email:how_to_setup_auto_reply_in_webmail
How to Setup Auto-Reply in Webmail

When you are out of the office, you can setup an auto-reply feature on your webmail to notify people that you are unavailable at the moment. The auto-reply feature will automatically respond to the people who send email to you while you are away.
Login to your webmail. Click on

Email

.

On the left panel under

Configuration

, click on

Options

.

Check the

Enable auto reply

option.

Key in your desired

Prefix add to subject and Body of reply

.

Scoll down the page and click on the Save button to save your configuration.
Now that you have enabled the auto-reply feature, when someone sends an email to you, he will receive the auto-reply message as configured above.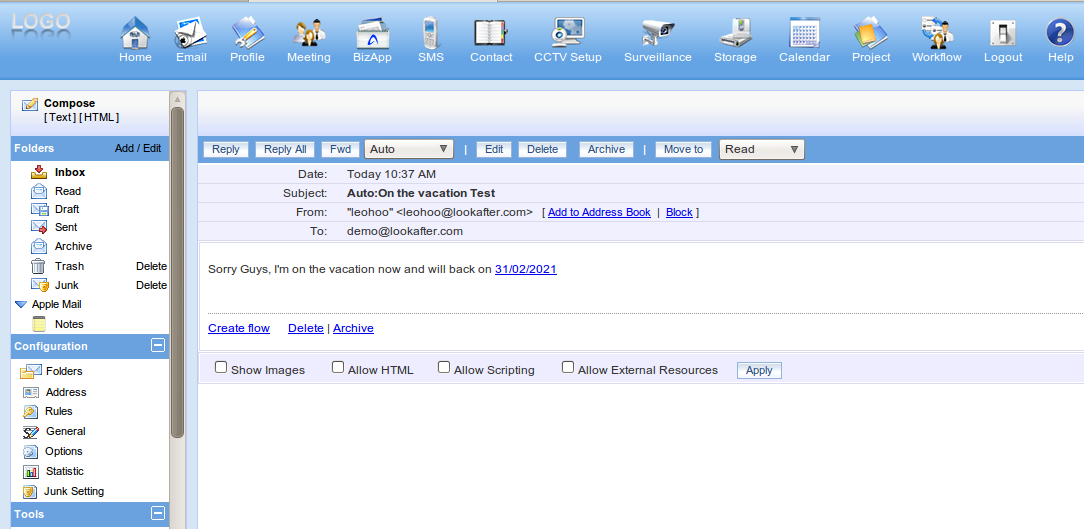 faq/email/how_to_setup_auto_reply_in_webmail.txt · Last modified: 2015/07/28 15:58 by vikki