faq:email:mail_setup_mac_mail_secure_pop3_latest_new_users
Email Setup Guide: Apple Mac Mail (Secure POP3)
Setting Up New Mail Account
1. Open the Apple Mac Mail. Then, go to [Mail] and click on [Add Account…].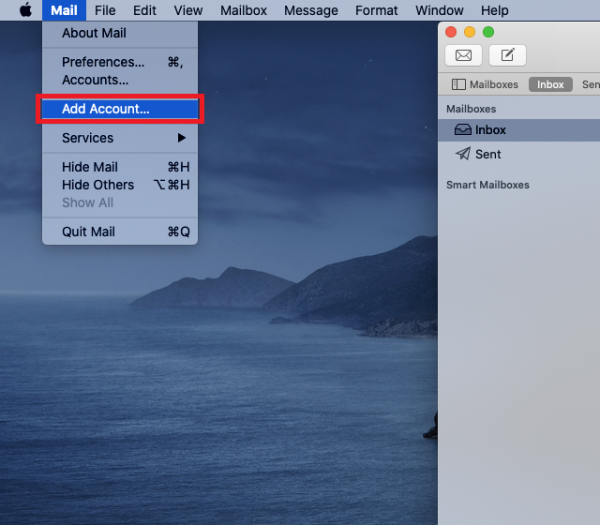 2. Choose [Other Mail Account] then [Continue].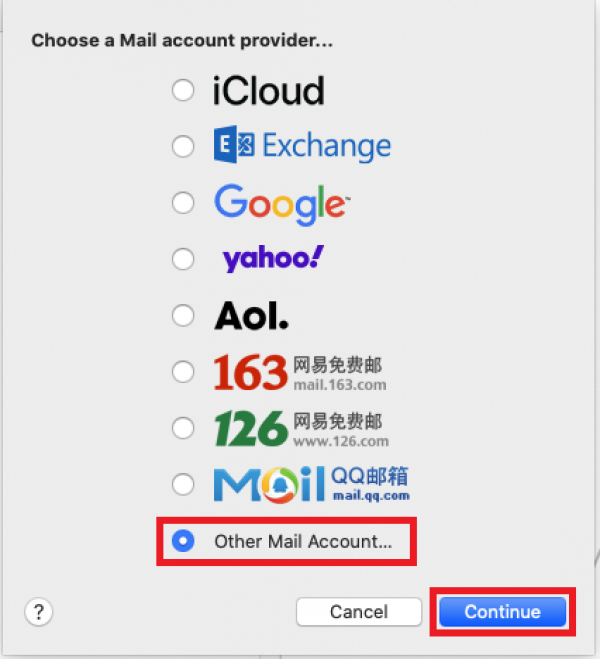 3. Fill in your name, full email address and password. Next, click on [Sign In].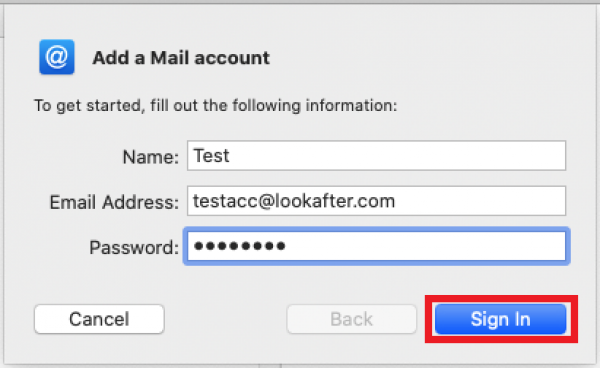 4. After that, select [POP] as your account type. Then, fill in the mail server detail as the following:
Incoming & Outgoing Mail Server: vo2.agnx.com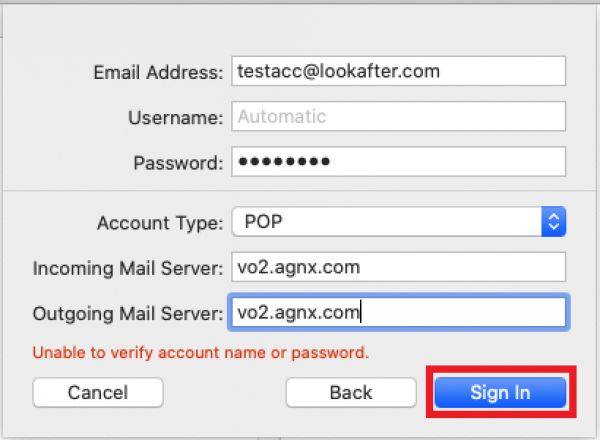 5. Click on [Done] and your account has been successfully created.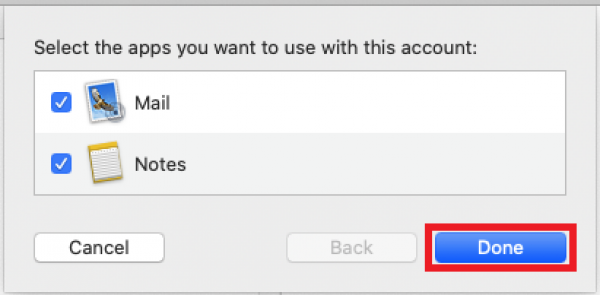 6. You may verify your mail account details. Go to [Mail] > [Preferences].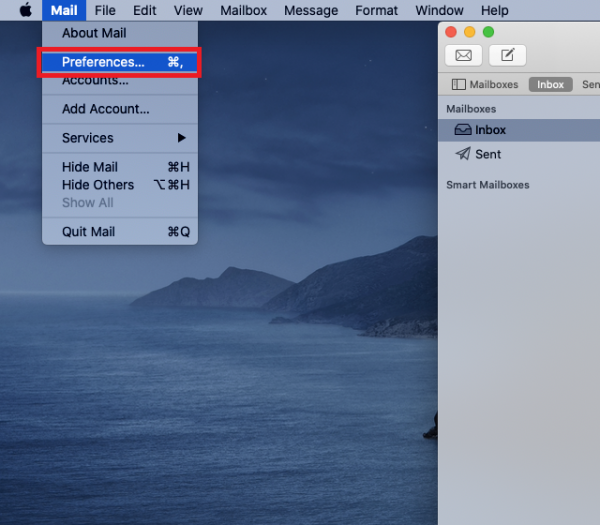 7. Then, go to Server Settings tab. You may use these details for verification:
Incoming Mail Server (IMAP)
| | |
| --- | --- |
| Username | Your email address |
| Password | Your email's password |
| Host name | vo2.agnx.com |
| Port | 110 or 995 |
| Use TLS/SSL | Check |
| Authentication | Password |
Outgoing Mail Server (SMTP)
| | |
| --- | --- |
| Username | Your email address |
| Password | Your email's password |
| Host name | vo2.agnx.com |
| Port | 587 or 465 |
| Use TLS/SSL | Check |
| Authentication | MD5 Challenge-Response |
faq/email/mail_setup_mac_mail_secure_pop3_latest_new_users.txt · Last modified: 2021/10/12 09:49 by atikah