faq:storage:web_2014_gallery_view
Storage Center's Gallery View
Gallery view allows you to view photos stored in your Storage Center as a digital photo album.
To activate the gallery view, simply double click a photo in your Storage Center.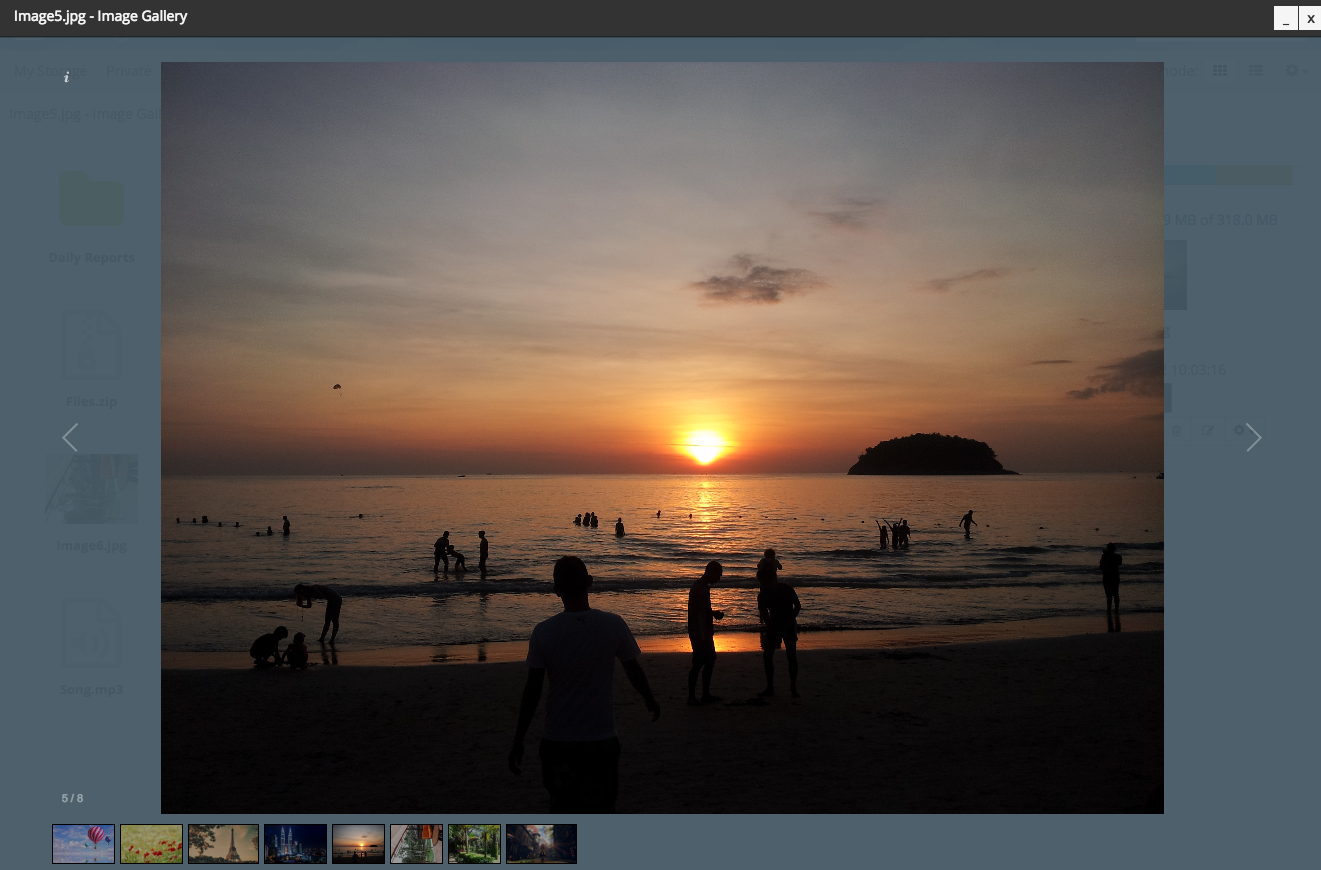 You can click the right and left arrows to proceed to either the next or previous photo in the album.
Click the cancel icon on top-right of the photo album to exit Gallery View.