faq:storage:web_2014_grid_list_view
How do I switch between Grid and List View?
On Storage Center, you can choose to view your files and folders in grid view or list view. Your files are displayed in grid by default.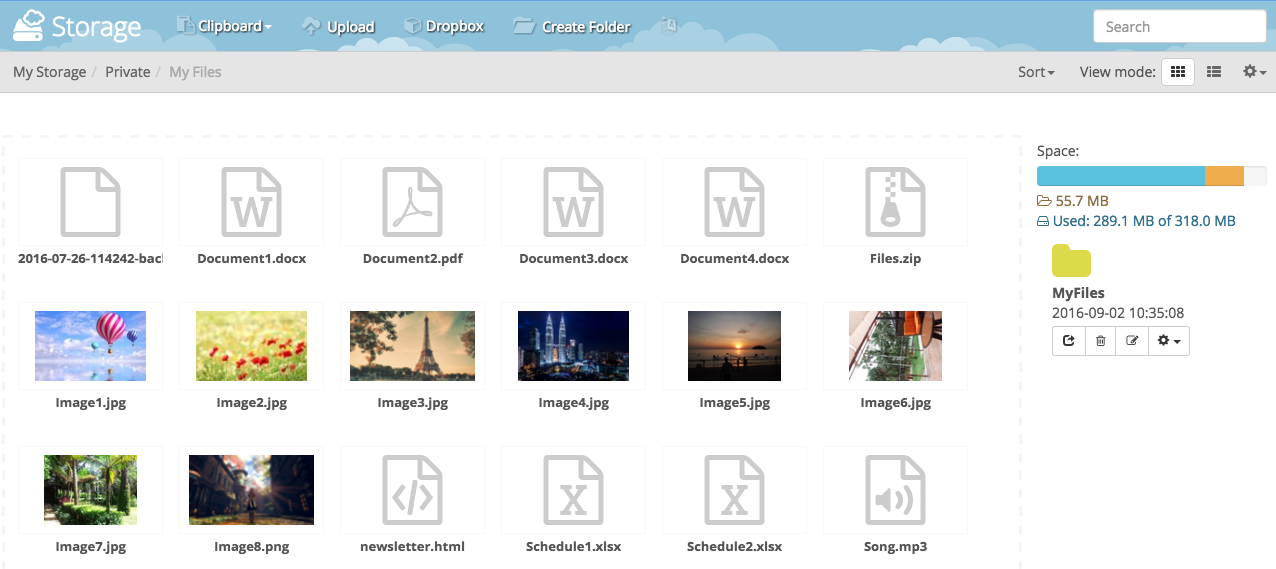 To change the view mode to List View, simply click the list icon at the "View mode:" settings on the menu bar.


The figure below shows how List View on Storage Center look like.

faq/storage/web_2014_grid_list_view.txt · Last modified: 2016/09/08 09:37 by vikki