faq:vo_calendar:how_to_access_vo_calendar
How to Access VO Calendar
To access Calendar, from your menu bar, click on the calendar icon: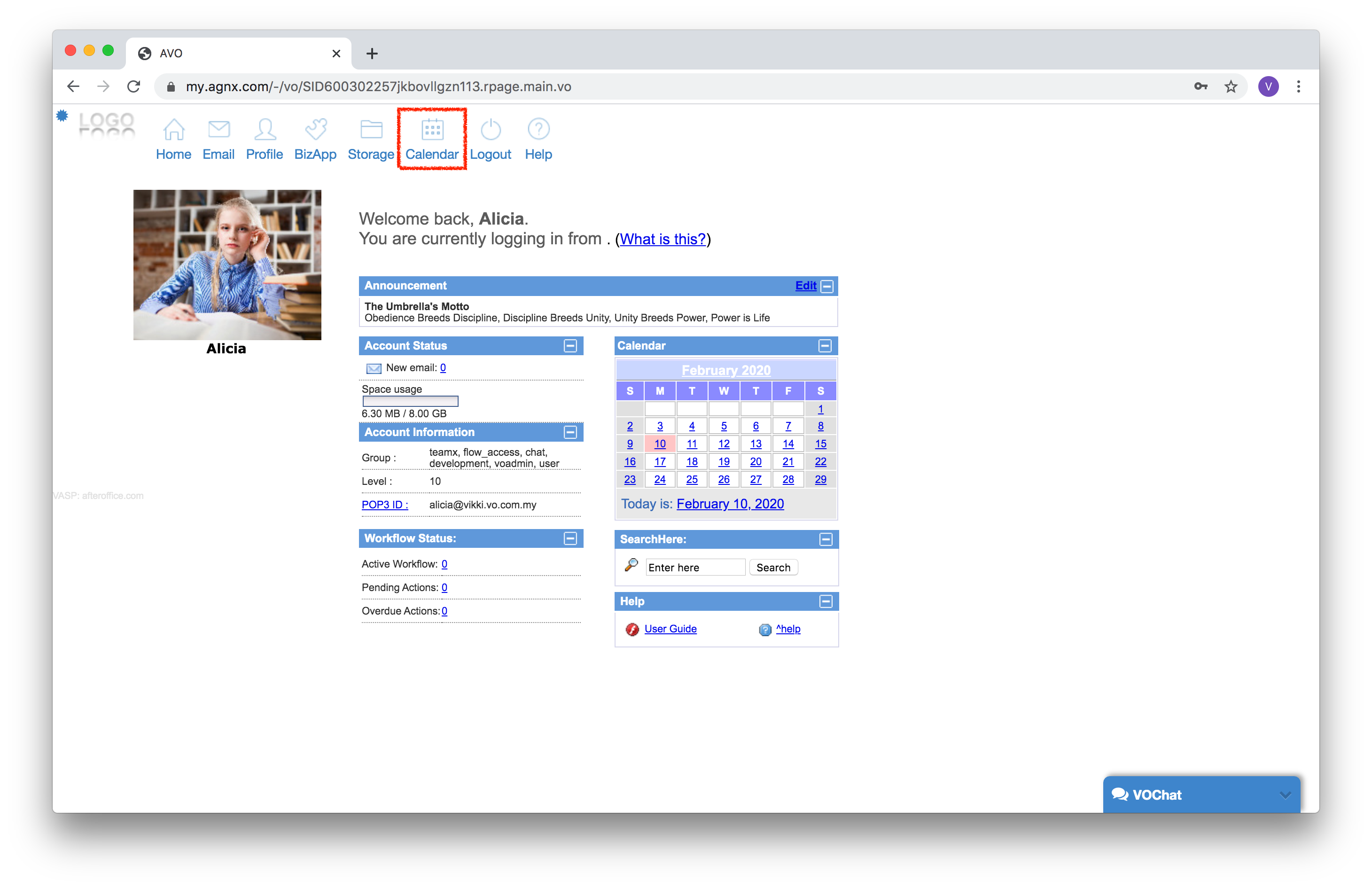 If the calendar icon is not showing on your menu bar, follow the steps below.
1. Click on your company logo on top left of the screen.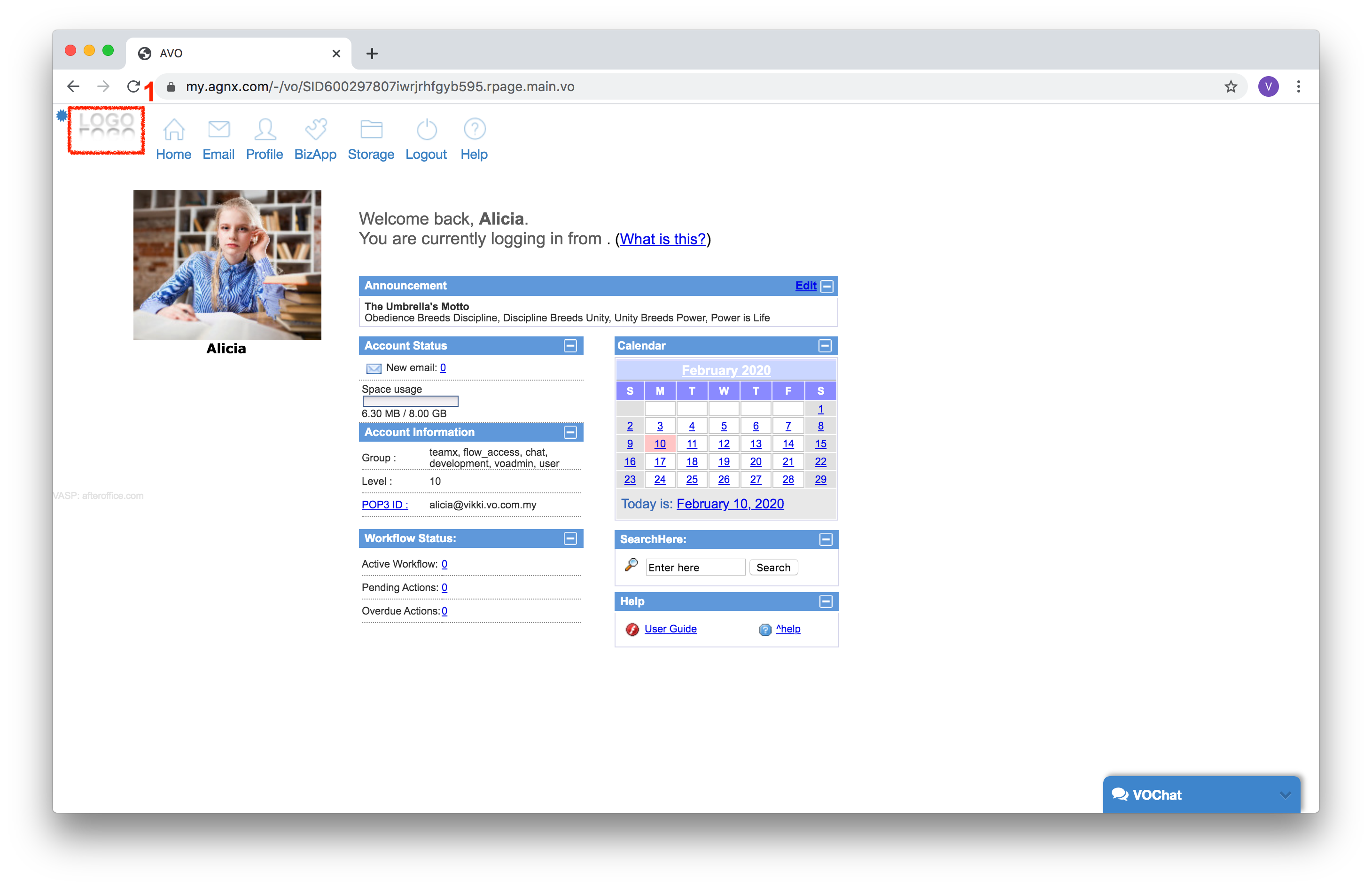 2. The menu items setting will be shown. Here, select the checkbox for the calendar icon and click [Update] to save the setting.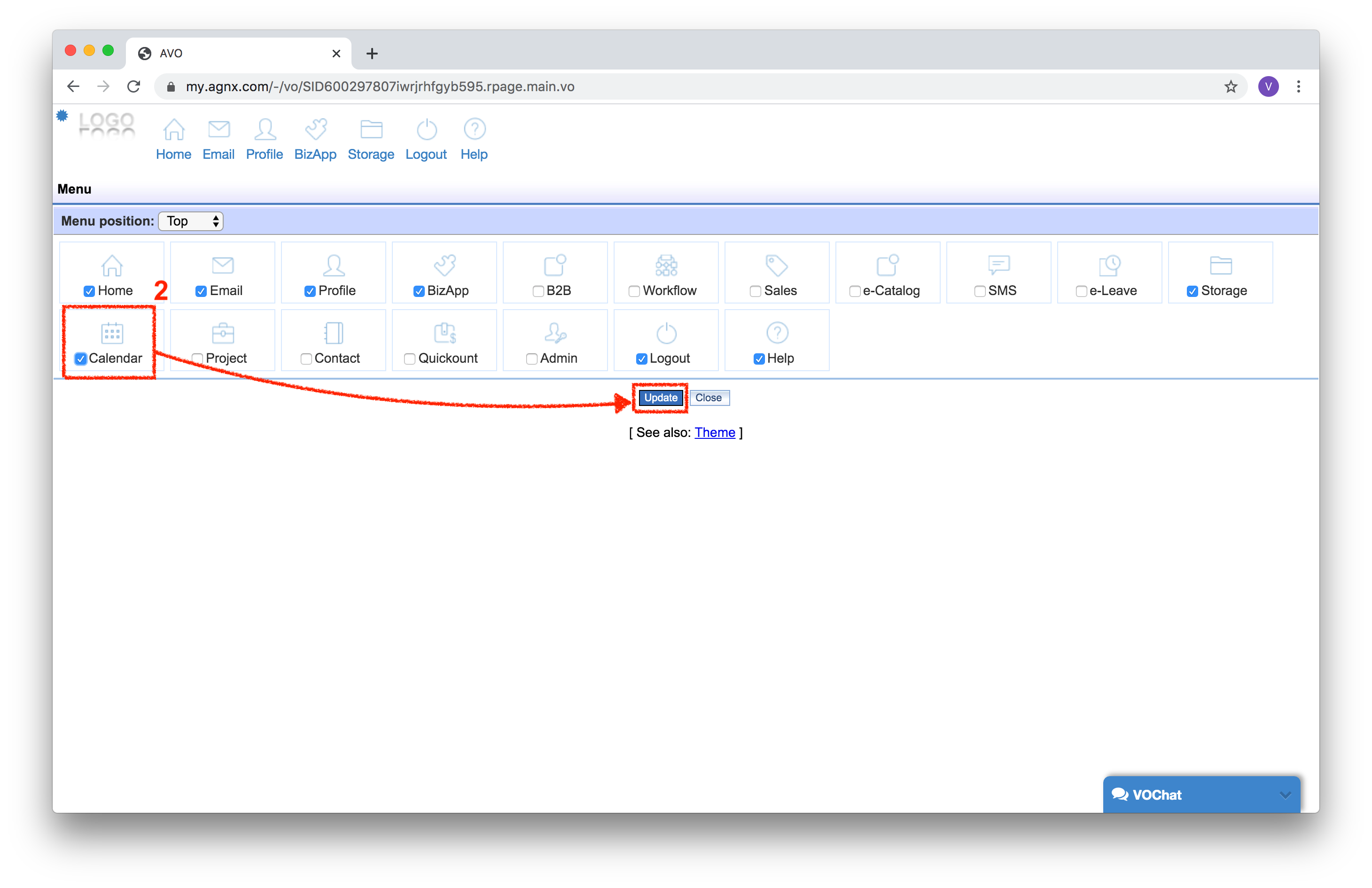 3. Once the setting is saved, you will need to re-login to see the latest changes on your menu bar.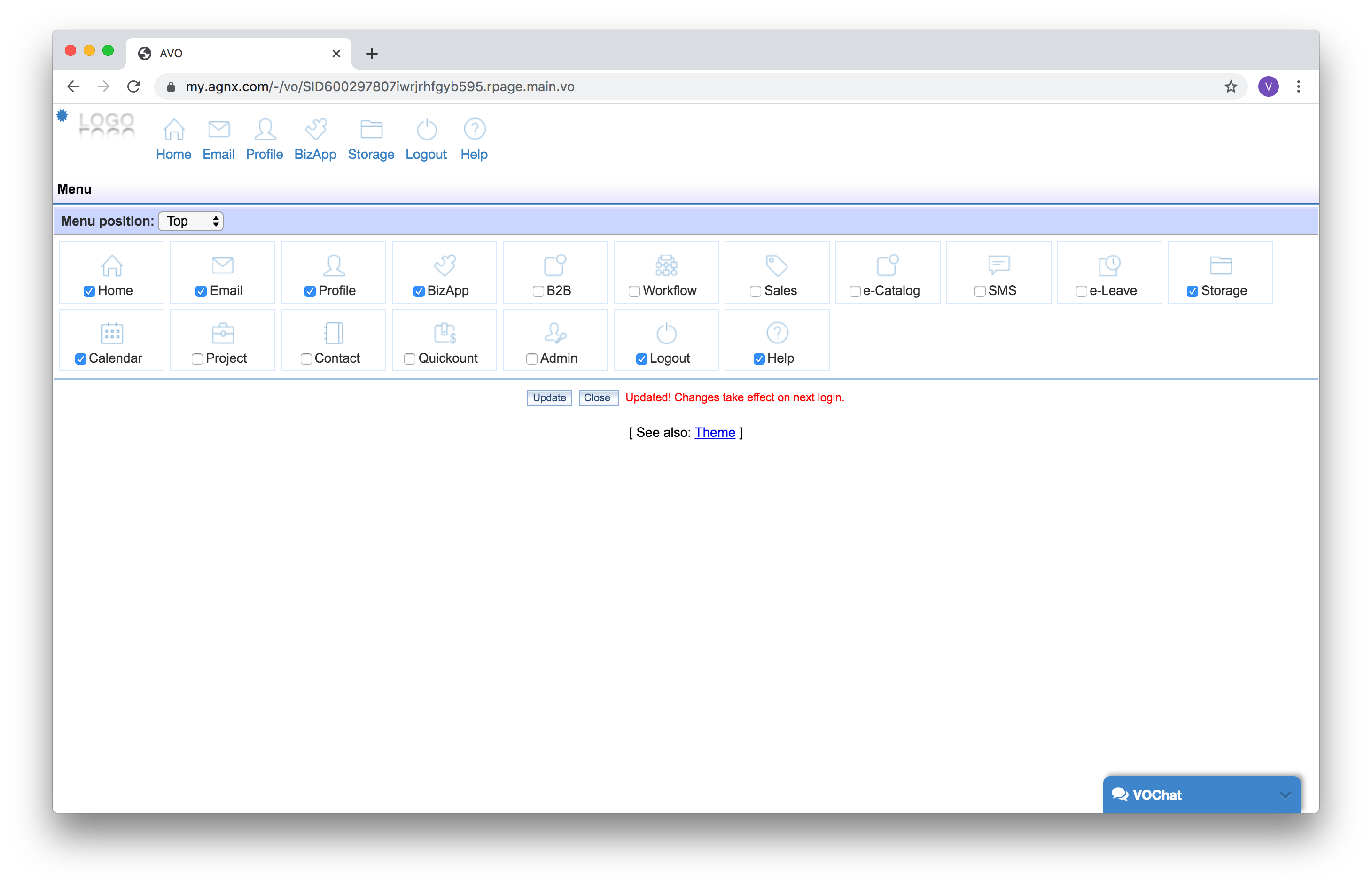 4. After you have re-logged in, the calendar icon will appear on your menu bar.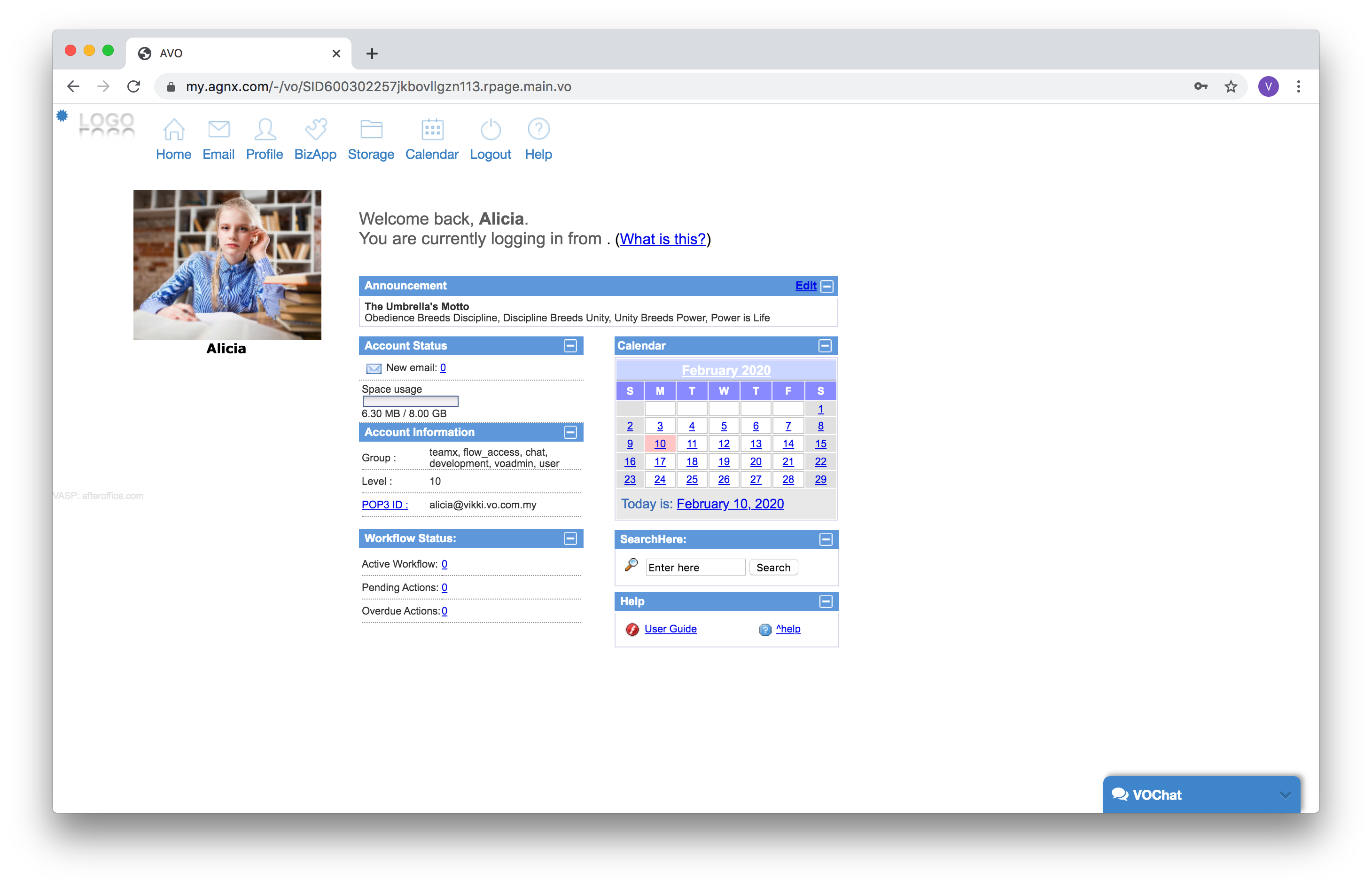 faq/vo_calendar/how_to_access_vo_calendar.txt · Last modified: 2020/02/10 10:44 by vikki