faq:email:change_password_ms_outlook
Table of Contents
How to change password of email account on Ms Outlook
In the case that you have changed your Virtual Office (VO) account password, there is also a need to change it on your mail client such as Ms Outlook, if you are using one. The following guide shows you the steps on how to change the password of your email account on Ms Outlook.
Ms Outlook (2019, 2016, 2013, or 2010) for Windows:
1. On your Ms Outlook, go to File > Account Settings > Manage profile.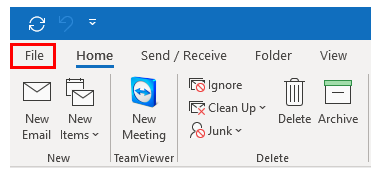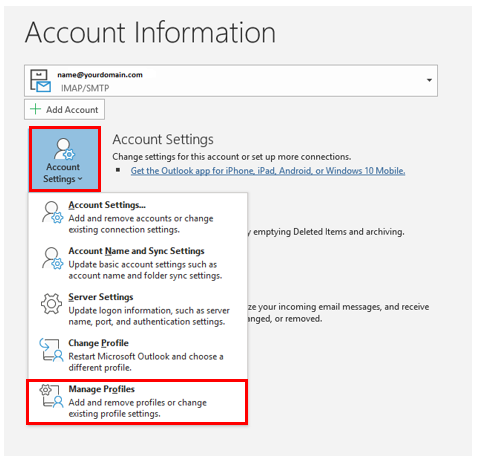 2. Select the email account you want to change, and then click Change.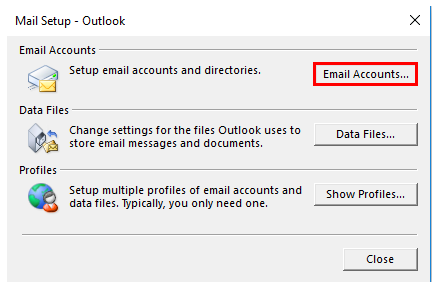 3. In the "Change Account" window, update your password and click Next.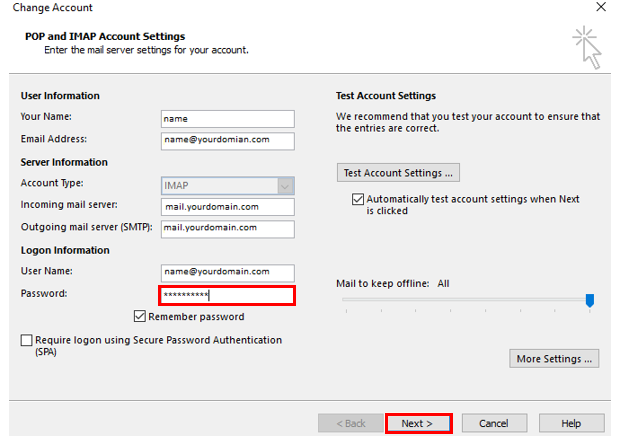 4. Ms Outlook will test your account settings. Once it is done, select Finish > Close.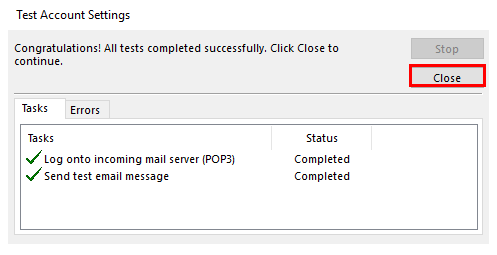 Ms Outlook for Mac:
faq/email/change_password_ms_outlook.txt · Last modified: 2019/08/13 16:35 by malar