faq:email:mail_setup_thunderbird_imap
Email Setup Guide for Mozilla Thunderbird (IMAP)

Launch Mozilla Thunderbird and follow the steps below to setup your email with IMAP.
Example:
Name: Demo
Email Address: demo@lookafter.com
Type: IMAP

Steps:

If there is a "Welcome to Thunderbird" message box popped up, select [Skip this and use my existing email]. Otherwise, skip to next step.

Click [Continue].

On "Outgoing", key in your mail server mail.yourdomain.com on [Server hostname].
Choose 587 for [Port].
Select None for [SSL] and Normal password for [Authentication].

On "Username", key in your full email address username@yourdomain.com on both incoming and outgoing fields.

Click [Done].
You can now access your emails using Mozilla Thunderbird.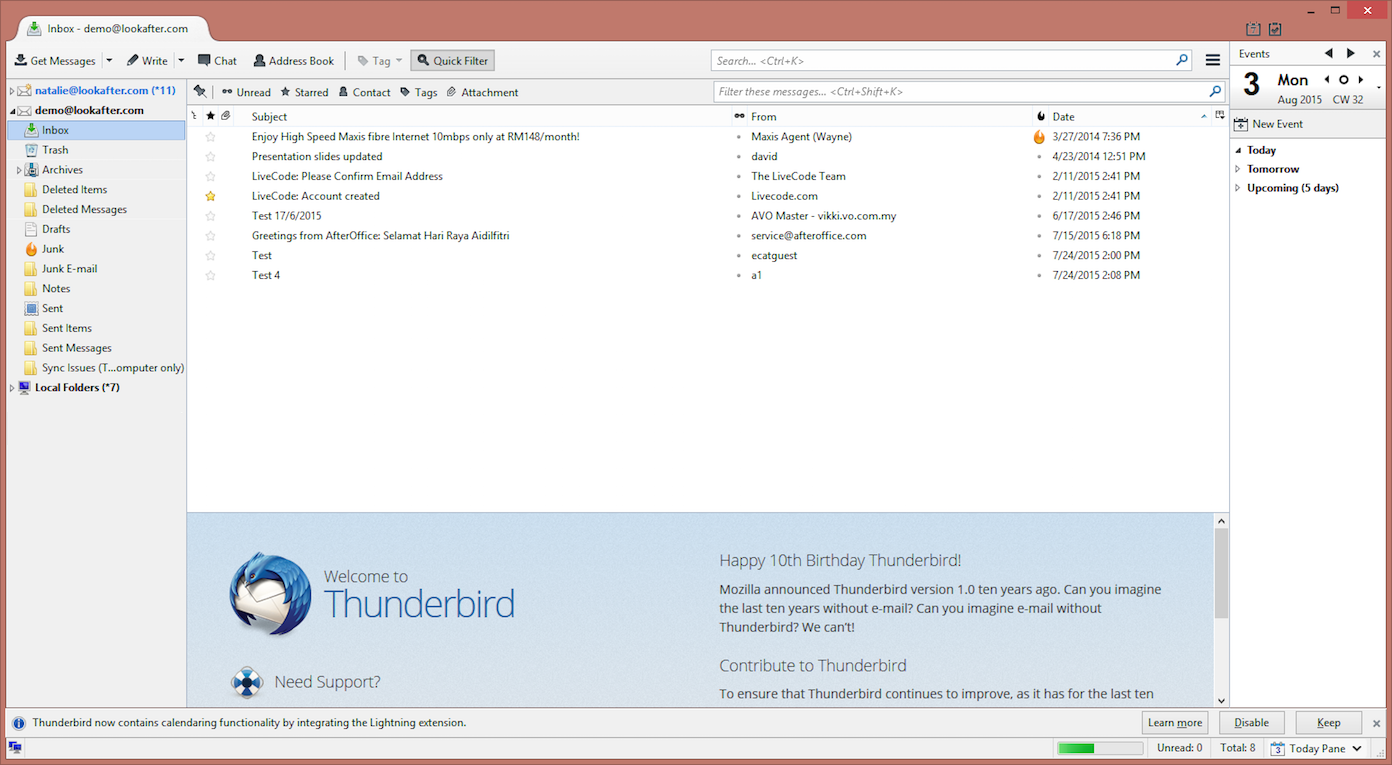 faq/email/mail_setup_thunderbird_imap.txt · Last modified: 2015/08/04 12:38 by vikki