About VO Calendar
VO Calendar is one of the applications available in the AfterOffice Virtual Office (AVO) suite, where you can manage your private and group schedules efficiently and prioritize your work. You can create multiple calendar items to represent different scope of work, and share them to various project teams or departmental personnels.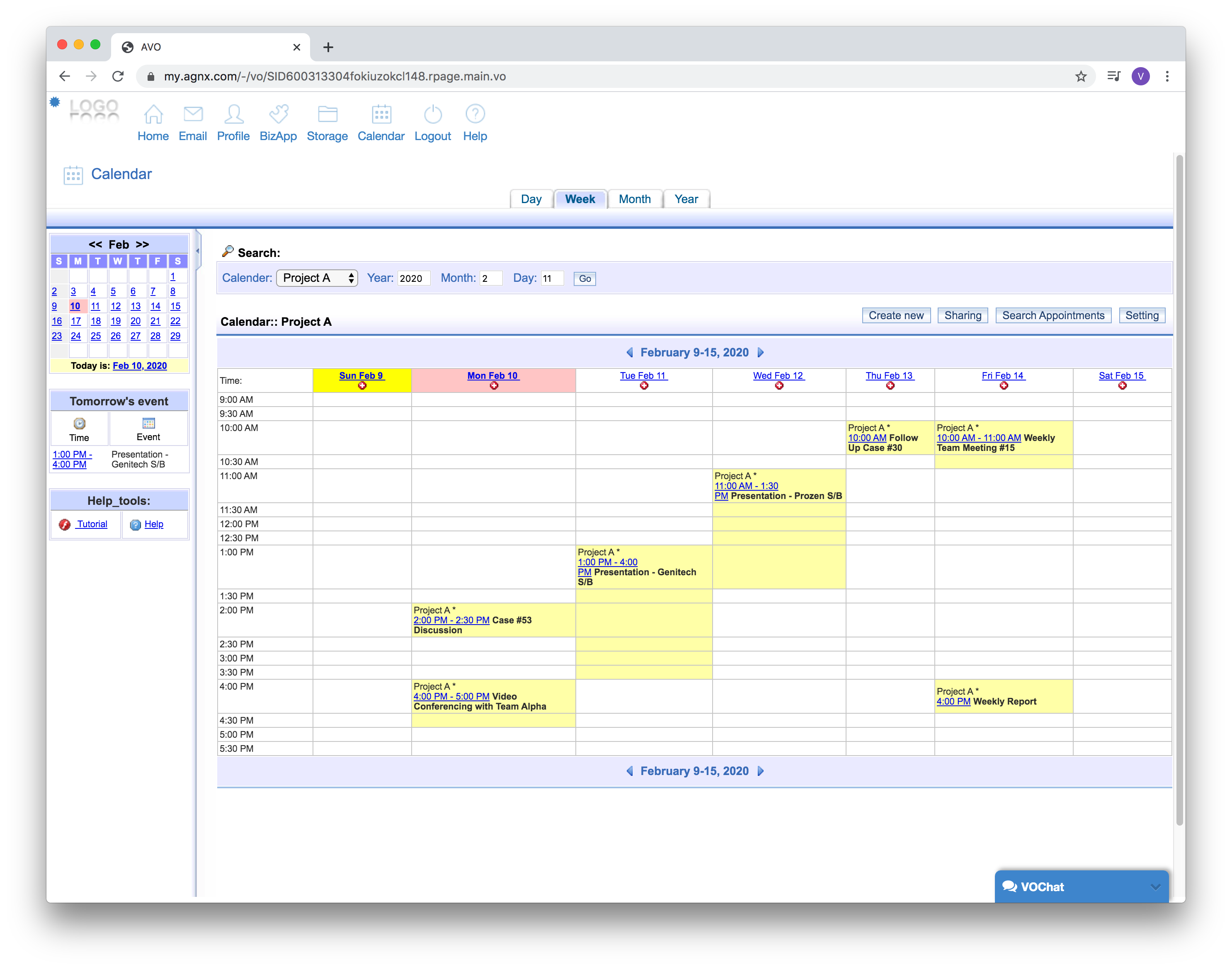 This calendar application is available in VO webmail, accessible through any web browsers. To access to this application, log in to your webmail and click on

from the menu bar. For more details on how to access the calendar application, please refer to: How to Access VO Calendar.