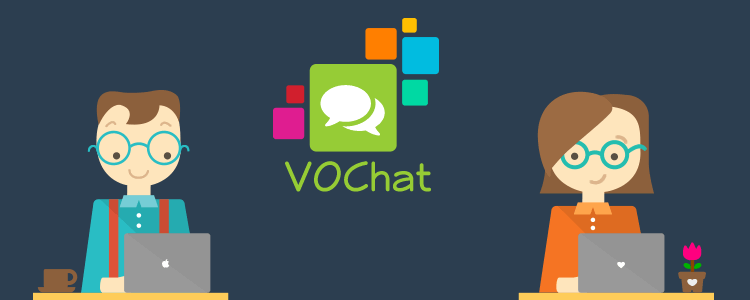 VOChat Officially Launched
We are excited to officially launched VOChat – an instant messaging tool that makes team communication alive!
VOChat beta was released a few months ago and we thank you for your participation! We have collected a lot of feedbacks and good suggestions from the AVO community. We have studied the feedbacks and have refined VOChat, which is now even better, more convenient and straightforward.
Digital Connected Office
You may experience how well connected your entire office is with VOChat by communicating with your whole team without getting your inbox overloaded throughout the day. Always stay on top of the latest news and ideas within the company without leaving your desk.
There is more. What should you do when a customer calls you with questions that you could not answer? This is where VOChat comes to your rescue. With VOChat presence status, you know who is online and you can get the answer from your team member to solve the customer's needs right away within seconds. No more postponed calls for customer means you can save more time and improve your customer service.
Our commitment is to improve and implement more productive solutions for organization to stay focused on core business, just like you. Click here to watch and explore VOChat video.