AfterOffice New Logo
In celebration of our 15th Anniversary, we are proud to announce the launch of our new company logo as part of the ongoing evolution of our company's brand. We would like to thank all of you who have supported and encouraged us over the years. It would not be possible for us to be here without you.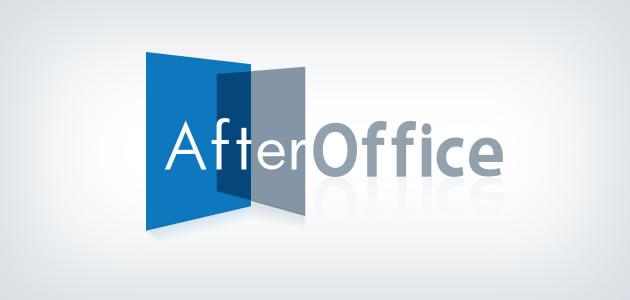 The principal part of our new logo is formed by the wordmark "AfterOffice" with several highlights:
Three colours (blue, grey, white)
Blue symbolises technology
Grey symbolises knowledge and wisdom
White symbolises new beginning
The two plane surfaces symbolize Spirit of creativity and Independent thinking;
The new logo generally exhibits the brand connotation of "our new spirit and thinking in developing high technology to optimize our clients office and business knowledge."
We appreciate your company throughout our journey so much that we want to do more and better for you to enjoy being with us towards the future.
Let us open the door to the future together!